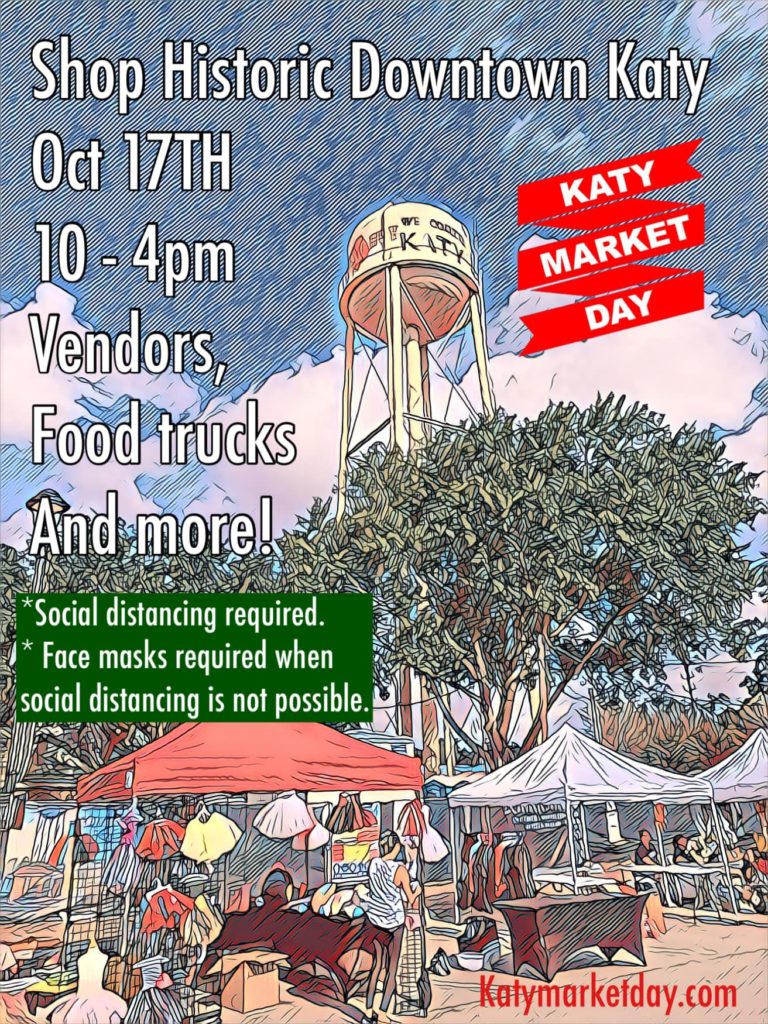 We are super excited to announce we have been approved by the Mayor to hold our first 2020 Katy Market Day! October 17TH! We will have 50 fabulous vendors and awesome food trucks!
---
As requested by our Mayor you will need to wear your mask when the social distancing space of 6 ft is not possible! Children and people who are unable to physically adjust their masks themselves are not required to wear a mask. Booths will be 10ft apart, and only one household shopping per booth. You must wear a mask when inside of a vendor's booth space.Vendors will have hand sanitizer, and we will have a handwashing station as well.
---
Vendor spaces are full, but send us an email at the address below to be placed on the waiting list!
---
C/O The Limited Edition 5717 Second street. Katy, TX 77493
281-391-1993
---
We are not having sign-up at the shop presently.
Forms can be found on our websiteKatymarketday.com